Circle Industrial Manufacturing
1613 W. El Segundo Blvd.
Compton, CA 90222
Tel: 310.638.5101
Fax: 310.638.6702
office@circleindustrial.com
General Contractor
Lic. No. 196066 Since 1951
UL Approved Control Panels

BLUE M ELECTRIC OVEN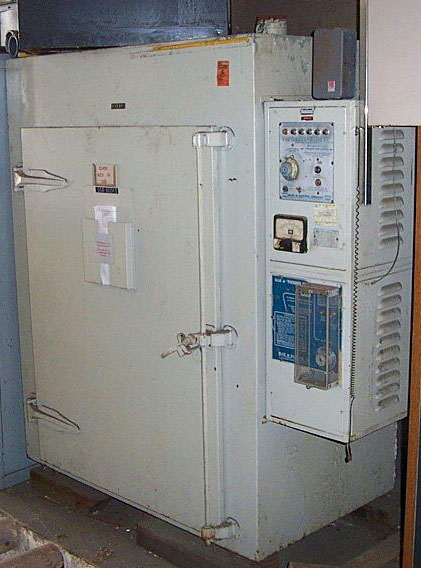 This is a Blue M Electric Oven.
The working inside area of oven is 3'W X 4'H X 4'D
Airflow inside oven side to side.
Recirculating blower on top of oven.
Max operating temp 500 deg F.
Powered exhaust.
Shelve type oven.
To go back to New and Used Equipment page click here.